How To Be Resilient
---
Small Business Britain has been working throughout Lockdown and the COVID-19 crisis in 2020 to support small businesses and understand what their needs are now and in the future. This has highlighted some key things - the huge strain this has put in particular on small businesses, many of whom had little to fall back on; the speed of the crisis took many unawares and it took several months for businesses to start to pick themselves up; and the switch to digital for small business has been dramatic, fast paced and in many cases transformational for their future. It has also highlighted the wider needs and role of small businesses - support for their mental health on the one hand, and the incredible support they provided throughout lockdown for their local communities.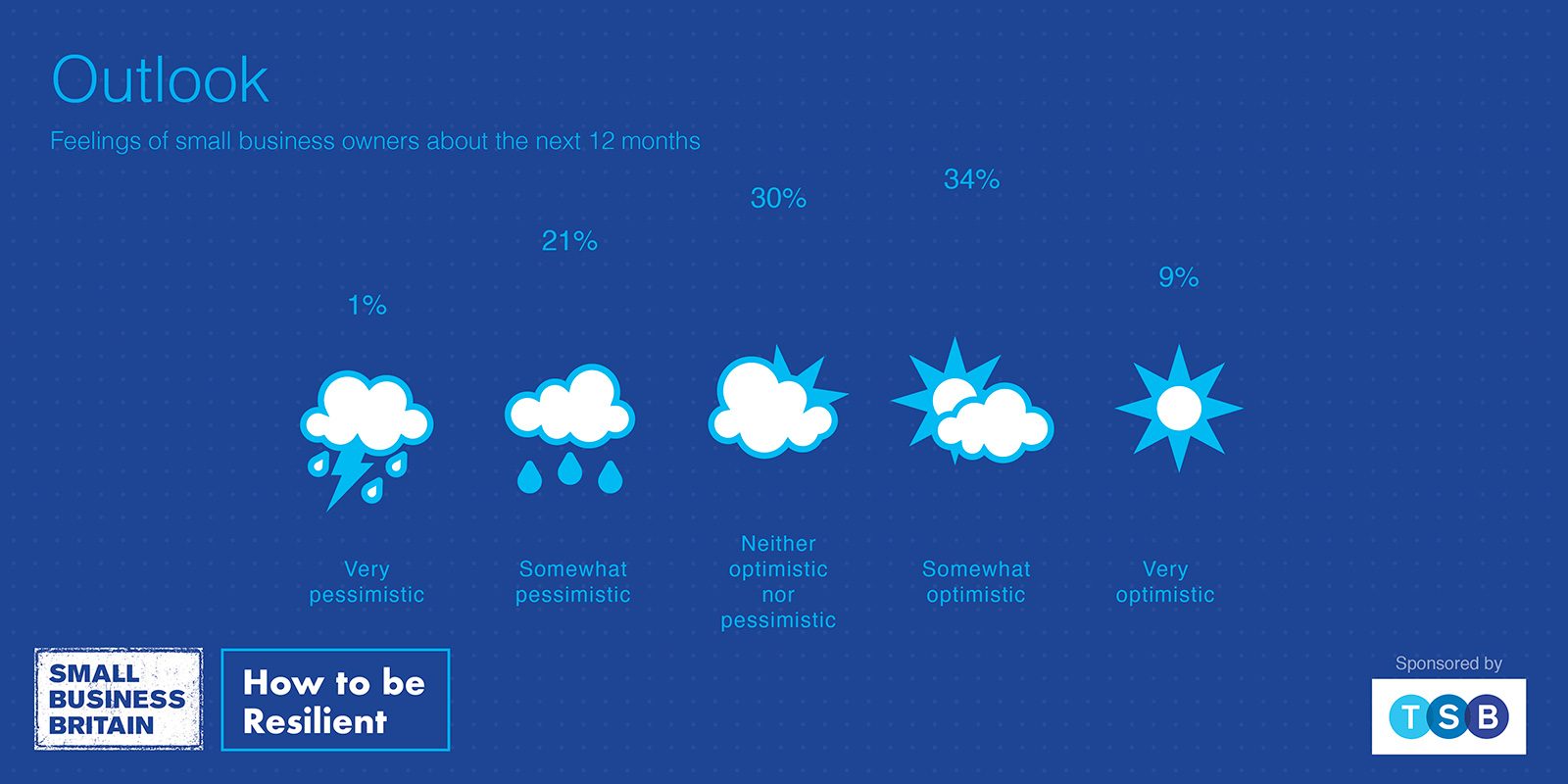 The Small Business Resilience report is the latest in a series that has covered the last three years of small business. Small Business Resilience uncovers what it is taking for small businesses to get through the COVID-19 crisis, what makes small businesses resilient in a climate like this, and what other businesses can adopt to ensure their survival and future growth, through this and any future crisis. The report incorporates insight from thousands of small businesses and experts and acts as a guide to How To Be Resilient: Lessons on surviving a crisis.
Download Report
Please get in touch with Small Business Britain if you have any questions or would like to be involved in future reports at [email protected].
For all press enquiries please contact [email protected].