Eat Out To Help Out A Small Business
---
The Chancellor has announced the Eat Out To Help Out scheme and this is a great opportunity for small businesses. Small restaurants, cafes and pubs are right at the heart of local communities and bringing customers back is a key part of their recovery from the often devastating impacts of COVID-19 and Lockdown.
The scheme is simple and designed to encourage customers back in August. For Monday, Tuesday and Wednesday each week of August, customers can get 50% up to £10 (whichever is lower) off their meal per head for eat-in food excluding alcohol. The business can then claim this discount back from the government so they are not out of pocket. There is no limit to the number of times customers can use the scheme over August, so let's get customers through those small business doors...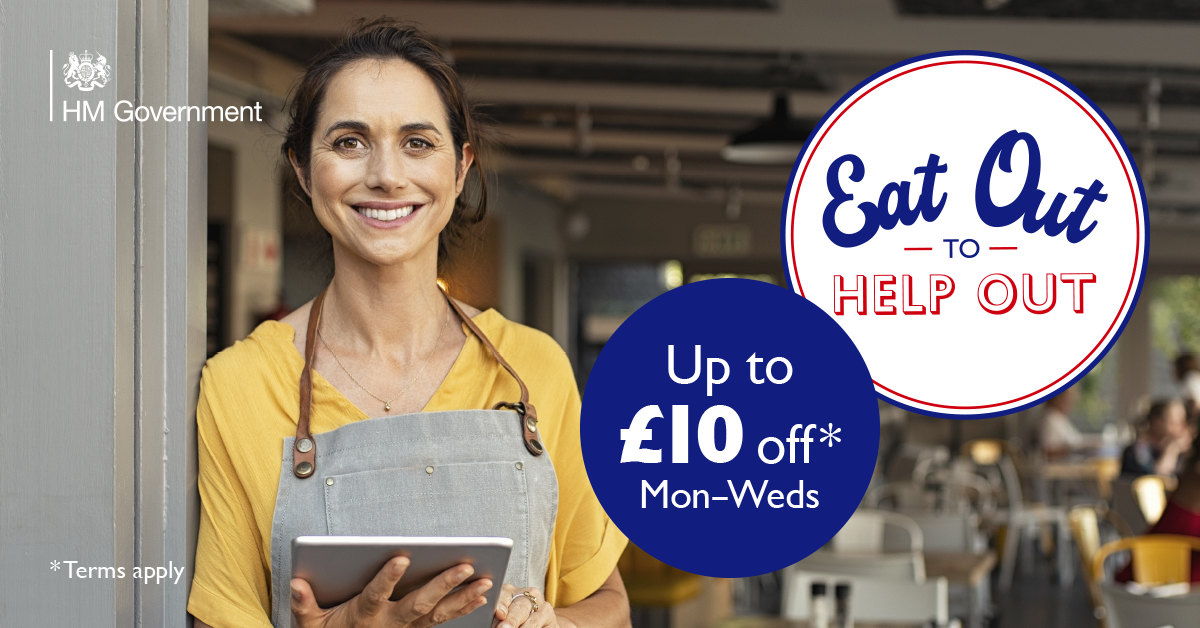 This is a great way for small businesses to offer a great deal without the burden of the cost. The key thing is to get as many small businesses as possible signed up for the scheme! Sign up opened on Monday the 13th and you can register here.
Have you signed up? Let us know! We would love to help you tell customers you are open for business. Please contact us on [email protected]